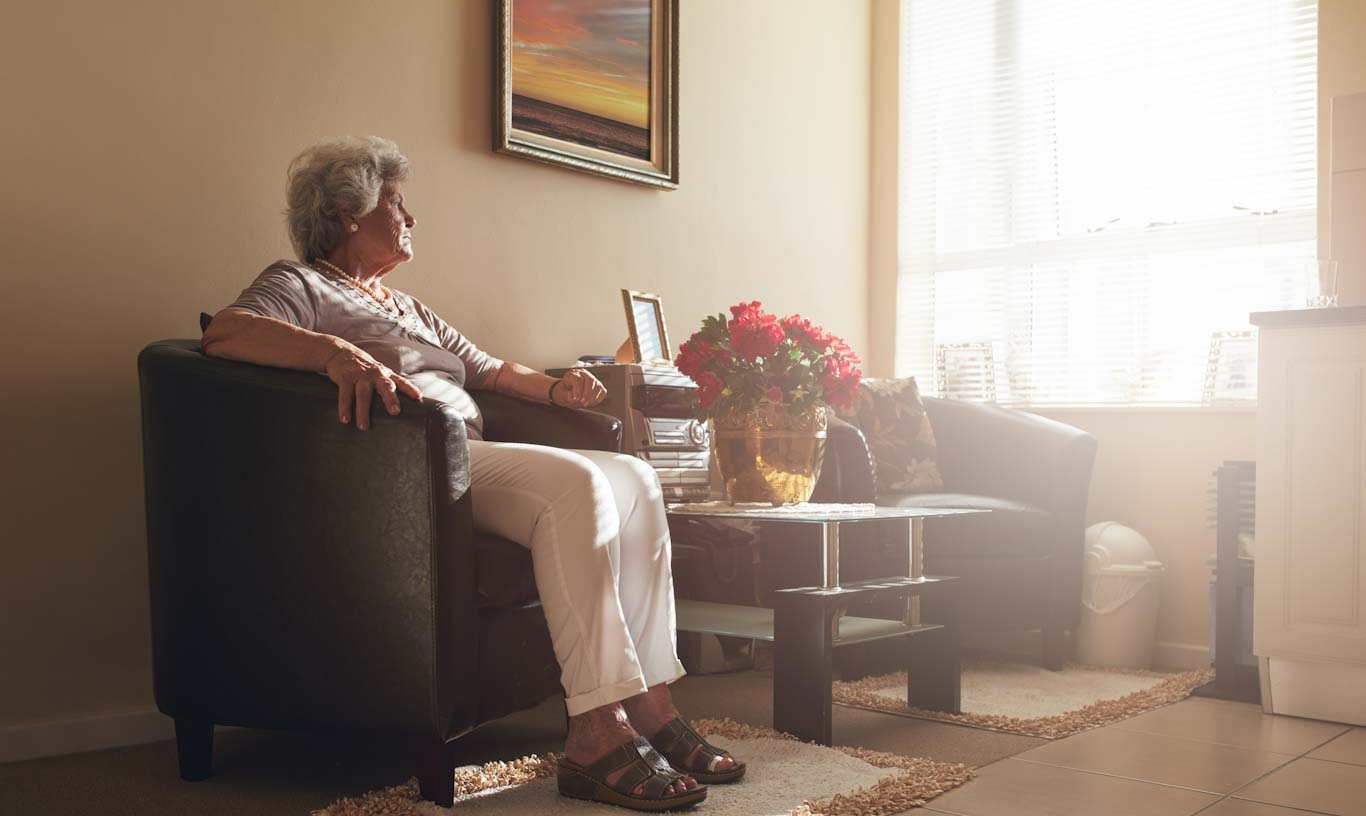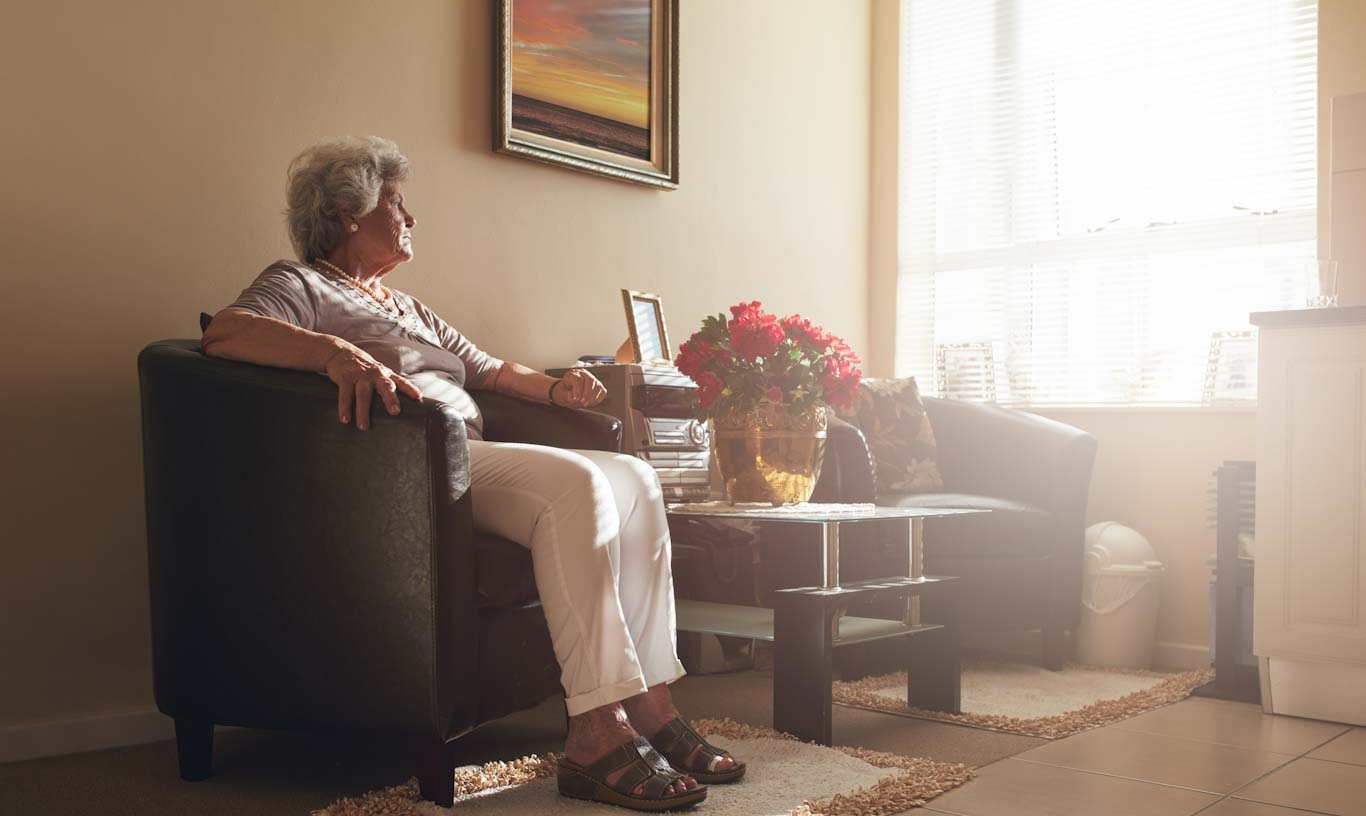 Care at Home Support
It's natural for people to want to live in their own homes for as long as possible instead of moving in with a relative or relocating to an assisted living community. However, many people as they age begin having trouble with everyday activities such as shopping, cooking, housekeeping, and personal care as they age.
Some common complaints or concerns that family members might hear include the following:
"I don't feel like cooking a full meal for myself anymore."
"I've been sleeping on the couch. It's hard to get upstairs."
"Household chores wear me out a lot more than they used to."
"I don't feel very confident driving to the shops anymore."
While family and friends may be poised to lend a hand, assisting with even a few simple tasks takes time and effort. For many family caregivers, this initial offer quickly grows into providing hours of help each week as a loved one's needs increase. Caring for an elderly loved one in their home does pose some challenges, but there are services and companies out there that can alleviate the burden, allowing that person to live as independently as possible for as long as possible in their own home and giving loved ones peace of mind.
There are various types of assistance for older people living alone. The following list includes some common things older people may need help with and suggestions for businesses that can provide those services. While hiring individual services is great for addressing one or two unrelated needs and tends to keep the overall cost down, keep in mind that care home agencies can cover many different services into one point of contact. This option is especially convenient for older people who require help in several areas.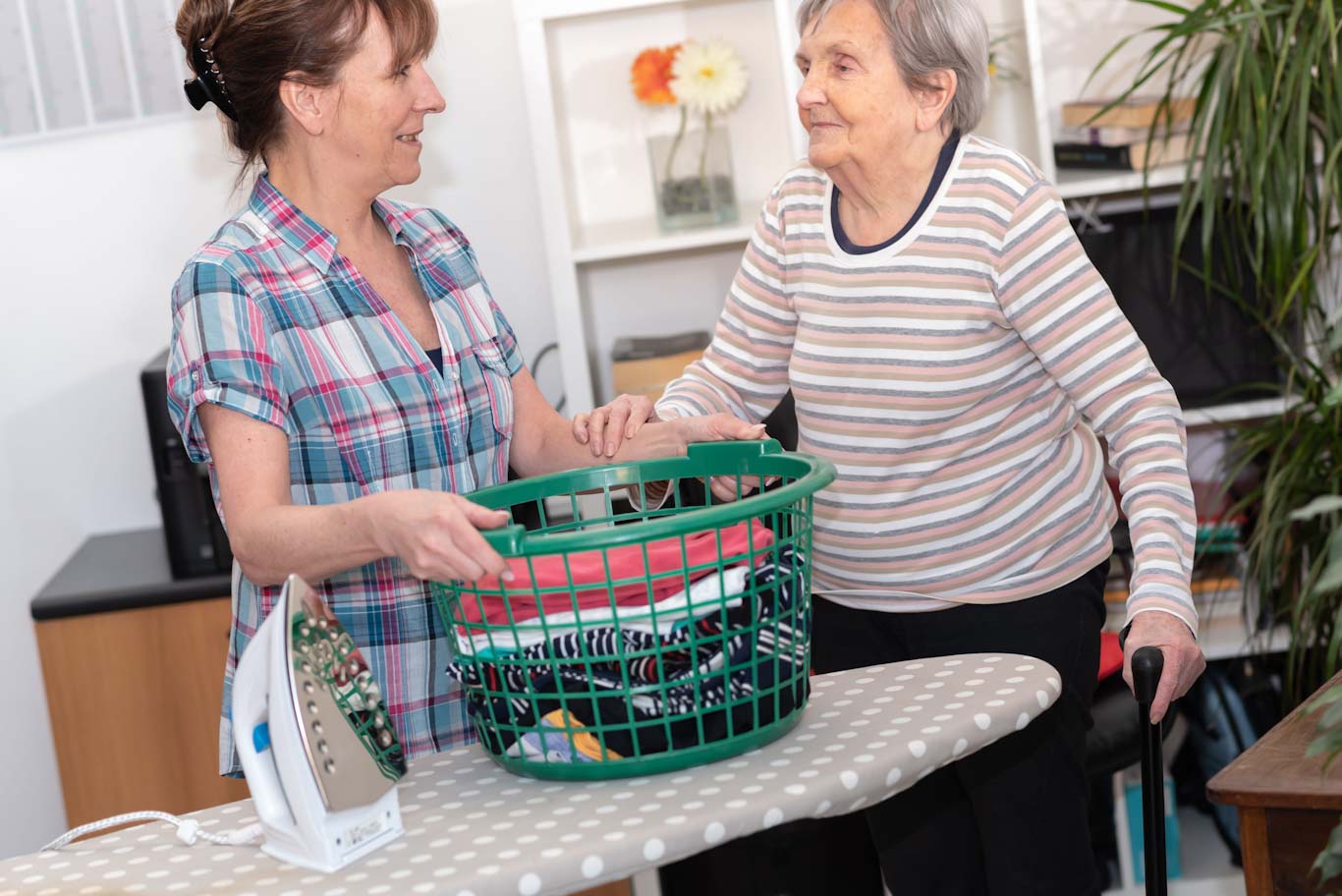 Housekeeping
Does your loved one need assistance with chores such as cleaning and ironing? Hiring a cleaning company can take these tasks off their plate. House cleaning services can be arranged weekly, biweekly, or monthly. Even a monthly deep clean can be beneficial so that you or your loved one only needs to focus on lighter daily tasks.
Home care companies can also provide light housekeeping services to ensure an elderly person is living in a clean, safe, and organised environment.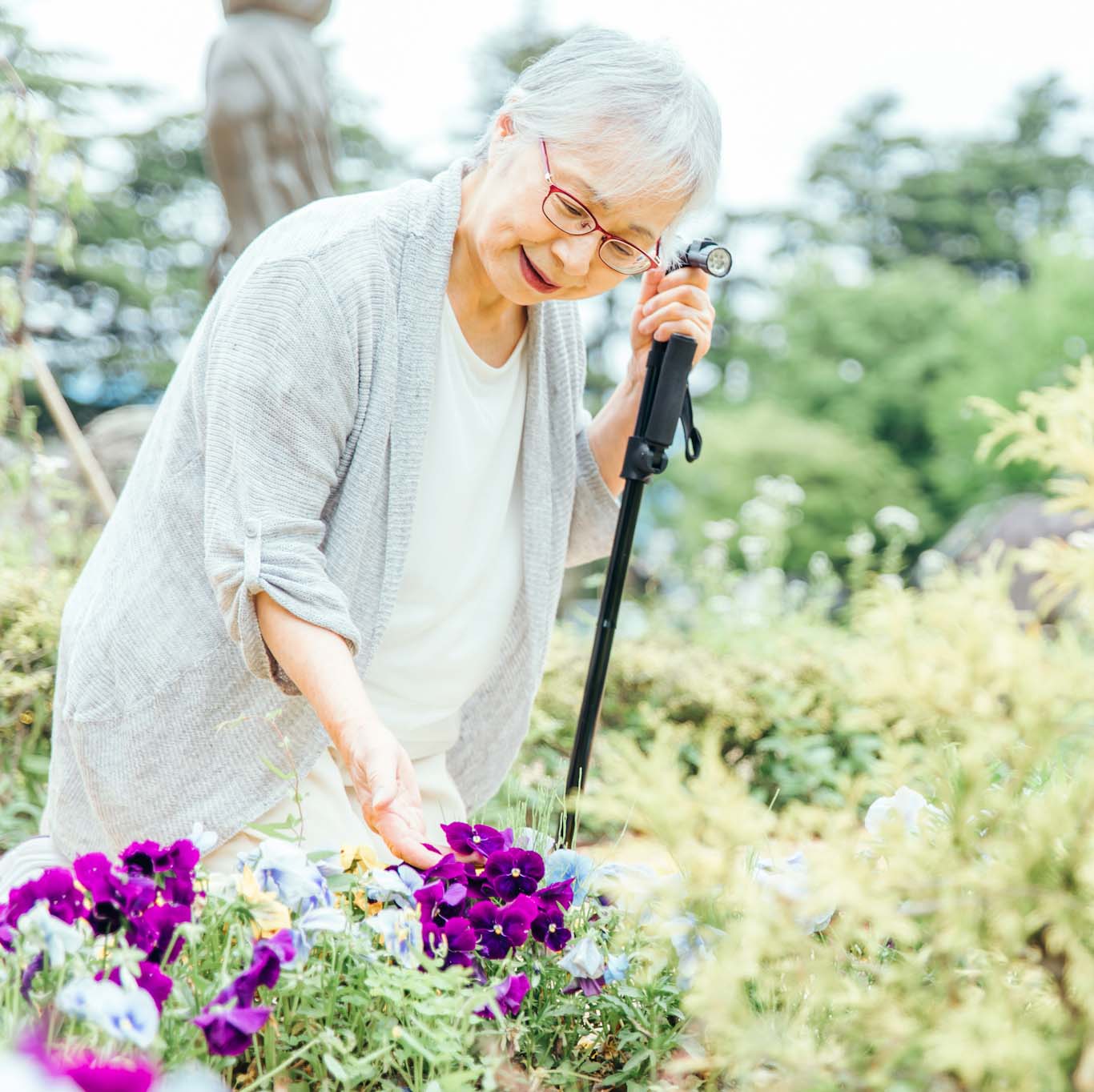 Gardening
One of the first things older people struggle with is maintaining their gardens.  Hiring a gardener to cut the grass, weed and keep the garden nice will take pressure off you and your loved one and still allow that person to enjoy their open outdoor space.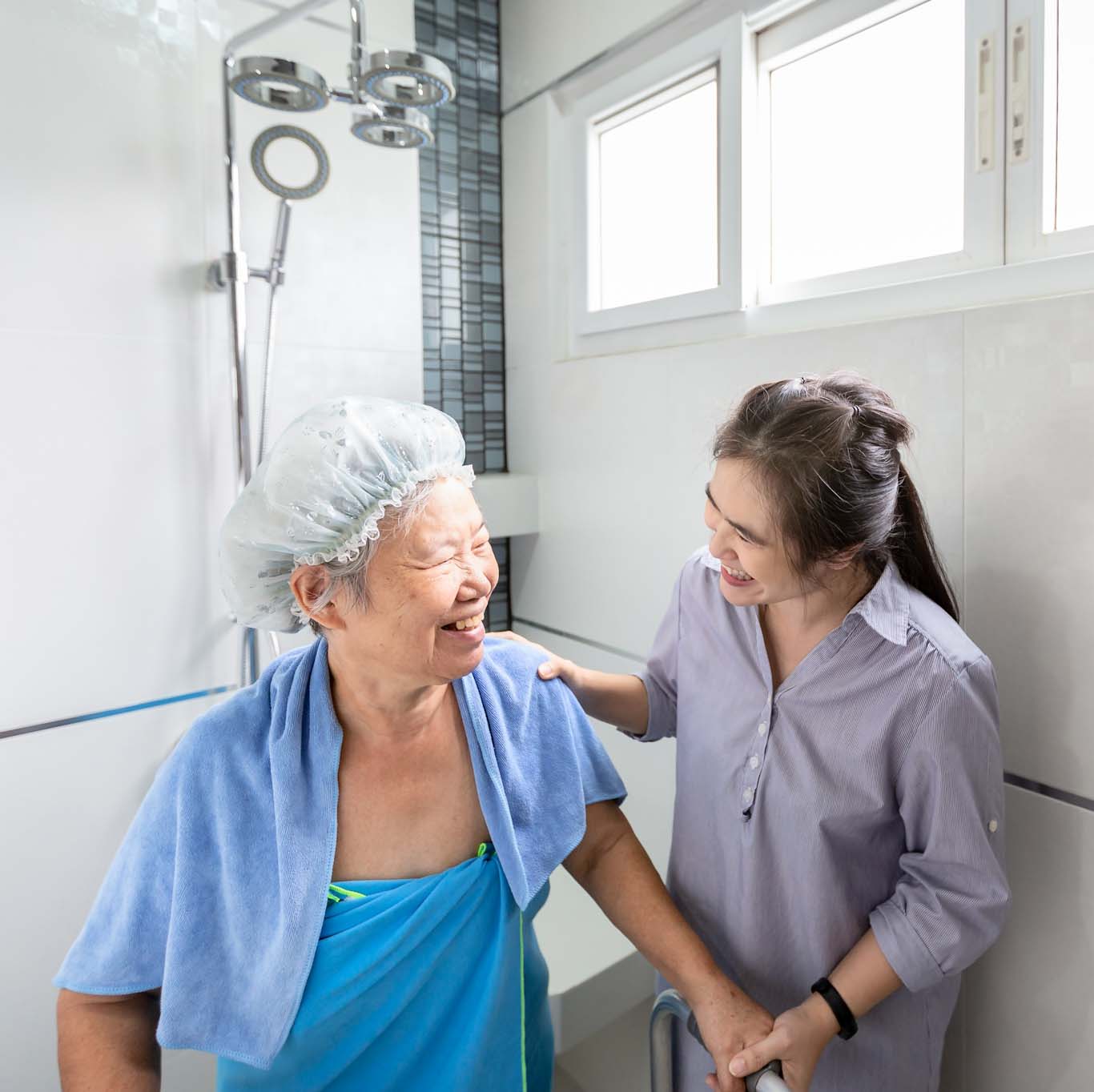 Personal care and Hygiene
Unfortunately, when a senior's physical and/or mental health declines, their hygiene often does, too. Simple tasks like bathing, brushing one's teeth, putting on clean clothes, and shaving may become tiresome or confusing and fall lower and lower on the priority list. Helping a loved one bathe may be the only solution.
Care support workers can provide bathing, dressing and general hygiene assistance. They will be trained as to how to bathe a client quickly and discretely and help your loved one take a shower, bath, or bed bath. Carers can also help older people with dressing, toileting, and incontinence care.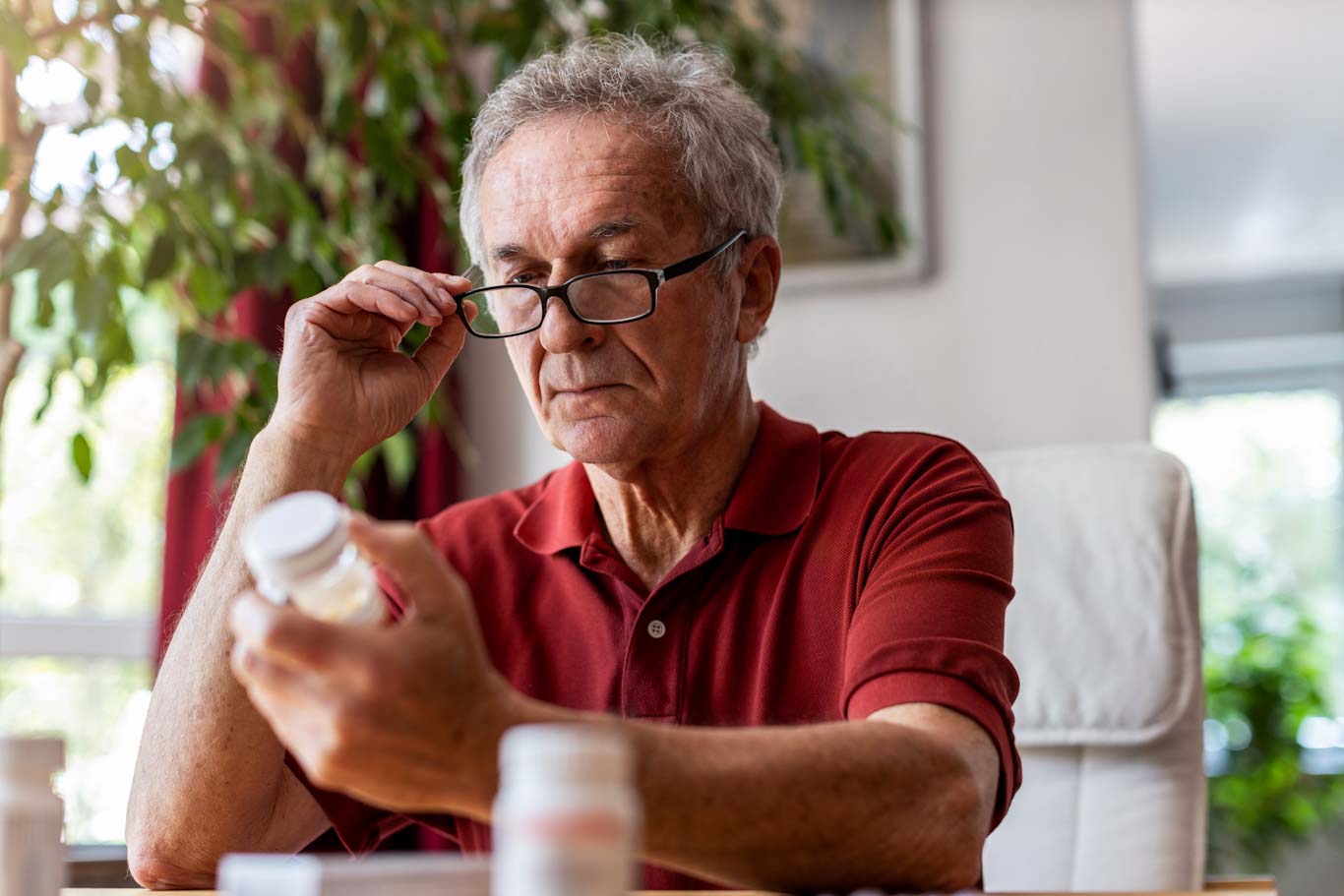 Medication Management
Older people often have chronic medical conditions that must be managed with medication. When a loved one's regimen becomes too complicated or they become forgetful, medication mistakes can happen so it's important that they get help.
There are pill boxes, phone call reminders, automatic dispensers, and other products that can assist with medication management. Home care support workers who visit at a set time each day can provide medication reminders in person and note that the correct dosages were taken, giving a loved one peace of mind that nothing is missed.
Running errands, shopping and transportation
In recent years, many businesses and shops have adopted convenience features like delivery services. Most goods can be ordered online and often local grocery stores, retail shops, pharmacies and dry cleaners now offer same-day delivery or express pick-up for purchases. In some cases, these services can make leaving the house entirely unnecessary. This is great for older people who have limited mobility, are homebound, or can no longer drive. If the primary issue with running errands is transportation to and from the store, there are several options for this service as well, including public transportation and taxis. Several communities offer 'friendly-neighbour schemes' that have volunteers that can drive local people to places as needed.
Home care agencies provide services that may include transportation to doctor's appointments, the grocery store, and other errands. A carer not only provides transportation but offers the additional benefit of a door-through-door service and companionship. They can even take notes at appointments as needed.
Meal preparation
One of the first signs that an elderly person is struggling is they begin to lose weight and look untidy. When an old person isn't eating well, it can take a serious toll on their health.

There are many food delivery services such as Meals on Wheels and that can provide nutritious healthy meals from 1 to 3 times a day. There are also food delivery services such as Gousto and Hello Fresh that deliver meals with recipe cards and ingredients for the person to follow.

Home Care agencies provide carers who can plan, shop for, and cook meals on behalf of their clients. Seniors often enjoy exploring recipes and cooking together. The social aspect of sharing meals is especially beneficial for older people who live alone.

Care is Central has a trained team of care support workers that can offer care visits and support for the elderly and vulnerable within the home in Bedfordshire. Visit our Home Care page for more information.

if (is_page(821)) { //.Archive__post h5.Vacancy__title::after ?> } ?>