Meet the Care is Central team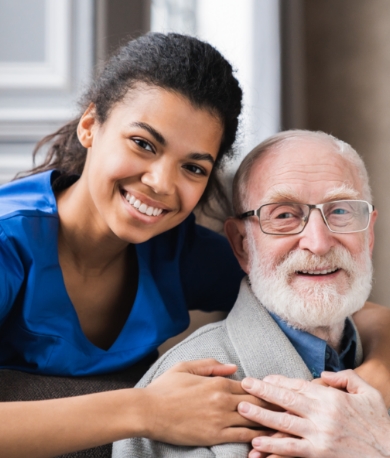 Meet Care is Central and the people passionate about good care
All employees of Care is Central share one common bond – to change the world of care for the better.  Each member of the team has an important part to play in ensuring our clients are happy and comfortable and living as independently as possible, giving their families peace of mind.
Our Management Team
Our management team is passionate about creating an environment and culture where we hold ourselves and each other accountable to a higher standard of care.  We believe in doing care differently, whether that's the service we offer our clients or the opportunities and support we give our care teams.
Our Operations Team
Our operations team are a key part of ensuring that our care support managers and team leaders have the support and tools they need to deliver top-quality care.
Our Care Team
Our care support manager and team leaders of our independent living schemes are true ambassadors of the Care is Central's vision and values.  They are passionate about giving our clients the most fulfilling, independent life possible – supporting choice and enriching lives.
Why work for Care is Central?
We believe in delivering the very best possible care to those that need it and the very best opportunities for our carers. Enabling you to develop a long-term career, feel valued and part of a supportive team, and get more out of your job than a paycheck.
View jobs
Values and culture
We believe and live by our values. Our culture is one of inclusiveness and support, where we work as a team and celebrate successes and learn together from mistakes.
Career progression
We believe in developing and training our staff to allow them to evolve and progress as our exciting new company grows
Rewards & recognition
We recognise our team's hard work with regular social events and a reward scheme related to living our values.
Pay & benefits
Pay & Benefits We offer a great rate of pay of £11 per hour, flexible working and a range of incentives and benefits to keep you motivated.

View jobs

if (is_page(821)) { //.Archive__post h5.Vacancy__title::after ?> } ?>